---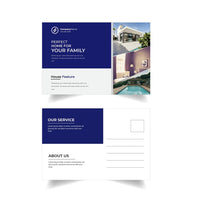 Same Day Postcard Printing
In a hurry? Choose same day postcard printing and get your order in by 10:00 am to pickup today between 3-5pm at our convenient Kirkland location. Postcard printing is an effective and affordable marketing strategy. You can mail them directly to your audience or hand them out at events, like flyers, and because of the coated 14pt stock you will get more impact!
How can we print same day? Same day postcard printing and rapid turnarounds come about from investment in state-of-the-art printing presses and tooling. The newest digital presses have drastically reduced the setup time and requirements for print as well as reduce wastage and cleaning requirements, so that we can load new jobs faster than ever before. These machines have also improved color matching, and overall quality of the prints, so that the faster turnarounds have actually resulted in great overall quality. 
Production Time For Same Day Printing
Printing lead times are subject to receipt of print-ready PDF files.  If you submit another format, we will only begin production upon your approval of a PDF file we will create – additional charges may apply.
Download 4 in x 6 in Postcard Template
Download 4 in x 9 in Postcard Template
Download 5 in x 7 in Postcard Template
Download 5.5 in x 8.5 in Postcard Template
Download 8.5 in x 3.5 in Postcard Template
Download 8.5 in x 3.66 in Postcard Template
Download 4.25 in x 11 in Postcard Template