---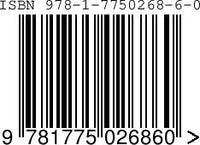 What is an ISBN and do I need one?
According to ISBN International Organization, "an ISBN is an International Standard Book Number. ISBNs were 10 digits in length up to the end of December 2006, but since 1, January 2007 they now always consist of 13 digits. ISBNs are calculated using a specific mathematical formula and include a check digit to validate the number."
Each 13-digit number uniquely identifies each specific edition and/or format of a book.  It is required if you wish to distribute your work through booksellers, publishers and / or libraries.  It is worth noting that even if the contents are the same, an e-book and a physical book required unique ISBN Numbers.
If your book is for personal use, there is no need to apply to obtain an ISBN.  
Why should I get my own ISBN?
If you are self-publishing, it's important to understand that by getting your own ISBN, you are in complete control of the printing and publishing of your work.  Using another publisher's ISBN means you may loose freedom, for example, to publish your book on any e-platform you choose.  For that reason, and because obtaining an ISBN is Canada is free, we strongly suggest you watch this 4 minute video from Library and Archives Canada, which explains the process.
3 Steps to a free ISBN in Canada
 1 – Create a free ISBN Canada account here.  It will take up to 10 business days to receive confirmation of your account.  Once Library and Archives Canada have created your account, you will receive an email from them that contains your user name and password. You will need this to access your account.
2 – Once your Library and Archives Canada account is active, you can start requesting ISBNs. Go to ISBN Canada and choose "login". Follow the menu on the left hand side. Choose the "manage logbook" option. To create an ISBN, choose "assign new ISBN" just under where it says "manage logbook".
3 – After your book is published, you can send a copy to The Library Archives Canada for their collection! 
Creating a Barcode for ISBN
Just google "free ISBN barcode generator" and there are lots of free online tools. Your cover designer may prefer a JPG or EPS file.  A little bit of digging should allow you to create the barcode you need.   The Business Box provides free barcodes when an author prints their books with the Business Box.  If you just require us to generate a Barcode for ISBN, just send us your 13 digit ISBN number.