---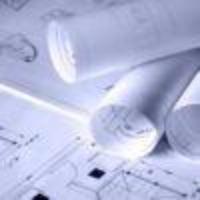 36x48 Blueprint Printing in black ink from PDF files on 20lb bond. Construction plans and engineering drawings available as loose sheets or stapled on the 36 inch side.  Blueprints are available for free pick up or by paid courrier 1 working day after receipt of PDF Files, if files are received before 10am.

Scanning and copying are part of the construction drawing printing services offered by the Business Box.  If you have original hard copy plans and need to make a scan of blueprints, please contact us to make appointment and we will copy your 36x48 blueprints while you wait.
For an extra charge, 36x48 Architect Drawings can be printed for same day pick up, after 2pm, if print files are received before 10am. If colour blueprints are required please use this link to order.